Free Negative Keyword Tool
Create massive targeted negative keyword lists in seconds.
[fdmt-negative-keyword-tool]
How to use this Keyword Tool
1) Enter a target keyword from your campaign to get suggestions.
2) You will get a list of commonly searched similar keywords.
3) Select the words that don't fit with your product or service.
4) Once you have a list, copy and paste them into the negative keyword section of your campaign.
What is a negative keyword?
Negative keyword is a type of keyword that prevents your ad from being triggered by a certain word or phrase. Your ads aren't shown to anyone who is searching for that phrase. This is also known as a negative match.
The main goal of using negative keywords in Adwords campaigns is reducing the number of irrelevant visitors and as a result, reducing the Customer Acquisition Cost (CAC) from this channel.
For example, when you add "free" as a negative keyword to your campaign or ad group, you tell AdWords not to show your ad for any search containing the term "free."
On the Display Network, your ad is less likely to appear on a site when your negative keywords match the site's content.
Where to find more negative keywords
Our free negative keyword tool already looks for similar queries to your business keyword and gives you a comprehensive list of suggestions. But if you are looking to expand even more, here are a couple of options –
Google Keyword Planner is the most used on the first steps before launching campaigns. It helps to add some the most popular negative keywords, but it's not enough.
Google Search Console is the second important source. If you have much organic traffic, it's a big chance that you'll find many valuable queries in Console for improving negative keyword lists in Adwords.
Google Adwords search terms statistics – All queries, that launch your keywords in ads, are collected in your account. So, every day, week or month you can expand your negative keywords list with new words and phrases
Industry Specific Templates – You can also find industry specific negative keyword lists on our site. This keyword lists have been validated and tested in real-world ad campaigns. Can't find a niche you are looking for for? Please send us a request and we will look into it.
DMTools helped fine tune my campaign at blazing fast speed. There are many tools that charge a ton for much smaller value. But they are offering it for free. You guys are awesome!
ALEX GILLESPIE
FOUNDER
STITCH MEDIA NZ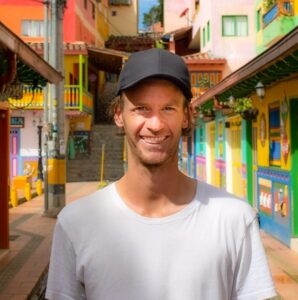 Frequently Asked Questions
Home FAQ
Here in Free DM Tools, we put our time and effort into creating some turbo-charged digital marketing tools for the digital marketing professionals like me; and for the business owners who want to work, learn and save their time.
All the tools are 100% free?
Yes, All the tools are 100% free, and it will be free forever.
How can you afford to manage everything for free?
We got lots of free content throughout our lives, and those contents have entirely changed our lives. We wanted to give something back to the community within our abilities and expertise, and then we have created this website. We love working on this website and spend one full day per week creating content here, and we would be delighted if our efforts can help you. We would like to hear from you, and your feedback will motivate us to work on this website.
How do you monetize this website?
There is no direct monetization goal from this website. One satisfied user gets us $1k valued happiness.
Still, we offer some high quality and affordable service to business owners and agency owners. We make some money when someone uses our white label services, digital advertising, website, and application development service.