Adwords Keyword Wrapper Tool
Adwords Keyword wrapper tool understands Modified Broad Match Perfectly (no modifiers on prepositions & stop words)
[fdmt-keyword-wrapper-tool]
About AdWords Keyword Wrapper
Keyword Wrapper a free tool for search marketers. This tools helps you quickly wrap keyword phrases for different match types (broad, phrase and exact). You can copy or download the list once you are done preparing your list. There are no CAPTCHA requirements to use AdWords Wrapper.
How to use Keyword Wrapper Tool
Select the match types you need and other options like removing duplicates or symbols.
Enter keyword phrases into the box below (one keyword per line). Match types will be created automatically on the result box.
Click 'Copy All' to copy all the wrapped keywords or 'Download TXT' to download them to your computer.
What are Google Keyword Match Types
There is an excellent article on Google that goes in-depth about all match types – broad, phrase and exact
Broad Match Keyword
Ads may show on searches that are related to your keyword, which can include searches that don't event contain the keyword terms. This is the default match type.
Use this match type if you are
looking to reach more visitors
prospecting a new niche
Phrase Match Keyword
Ads may show on searches that include the meaning of your keyword. The meaning of the keyword is implied by Google's algorithm and design to caputre searches with similar intent. Phrase match is more flexible than exact match, but is more targeted than the default broad match option.
Use this match type to show your ads to customers who are most likely searching for your product or service.
Exact Match Keyword

Ads may show on searches that are the same meaning or same intent as the keyword.
Negative Match Type
Use this match type to filter out keywords that are not related to your business or have low ROI. Use Negative Keyword Tool to quickly build a negative keyword lists for your business.
We also have Done-for-you Google Search Ad Templates and Negative Keyword lists for a number of business niches. These are all tested in real-life campaigns that generated staggering results for our clients.
DMTools helped fine tune my campaign at blazing fast speed. There are many tools that charge a ton for much smaller value. But they are offering it for free. You guys are awesome!
ALEX GILLESPIE
FOUNDER
STITCH MEDIA NZ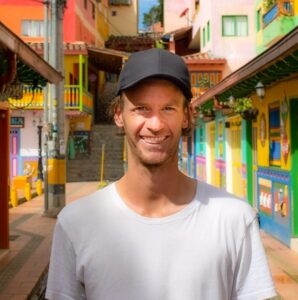 Frequently Asked Questions
Home FAQ
Here in Free DM Tools, we put our time and effort into creating some turbo-charged digital marketing tools for the digital marketing professionals like me; and for the business owners who want to work, learn and save their time.
All the tools are 100% free?
Yes, All the tools are 100% free, and it will be free forever.
How can you afford to manage everything for free?
We got lots of free content throughout our lives, and those contents have entirely changed our lives. We wanted to give something back to the community within our abilities and expertise, and then we have created this website. We love working on this website and spend one full day per week creating content here, and we would be delighted if our efforts can help you. We would like to hear from you, and your feedback will motivate us to work on this website.
How do you monetize this website?
There is no direct monetization goal from this website. One satisfied user gets us $1k valued happiness.
Still, we offer some high quality and affordable service to business owners and agency owners. We make some money when someone uses our white label services, digital advertising, website, and application development service.